Wallace Lake, Washington County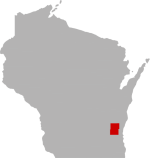 SHARE THIS PAGE
| | |
| --- | --- |
| | @ the lake |
DISPLAYING 1 TO 10 OF 220 POSTS
FILTER OPTIONS
1/28/18 @ 11:18 PM
FISHING REPORT
MOON PHASE (89%)
Waxing Gibbous
Was out from 11a - 4p and had no action. Quite a few people out with little activity as well.
To jerk with the red Ford F-150, if you are bored with the ice fishing, go do donuts in a parking lot and not on the ice and the same goes to idiot snowmobile friend
tight lines to all
12/15/17 @ 5:11 AM
In reply to Ilove fishings questions of "any ice reports"..on a half dozen threads or more. Heres some advice from the heart. If your not shure if its safe enough to fish these lakes follow your instinct and asume its not exactlly the safest of conditions yet. With the snowfall insulating ice development, depth of lake, springs, actual water temp before ice formation and other factors that come into play, if u do venture out, use a buddy system, carry a pfd,a rope, cell phone, and the biggest is a spud bar. There are some seasoned ice fisherman that are giving reports allready, and some not so bright. Theres no fish worth dying for my man as you are looking up through at a hole sinking to the bottom trying to make your peace with god. Let alone those that are effected by your death. We all have the itch to get out there and test or skills, but the fact of the matter is, that if u dont live to fish another day, you wont be able to catch that fish youve been waiting for. Just dont want to see u or anyone else go down that road. Play it safe, and live to love to fish another day.
DISPLAYING 1 TO 10 OF 220 POSTS