Upper Genesee, Waukesha County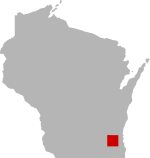 SHARE THIS PAGE
| | |
| --- | --- |
| | @ the lake |
DISPLAYING 1 TO 10 OF 306 POSTS
FILTER OPTIONS
1/31/20 @ 7:37 PM
FISHING REPORT
MOON PHASE (38%)
Waxing Crescent
Was out from about 1-4:30pm. Like the previous post, lots of dink gills caught. Did manage 1 8" bluegill and a 9" crappie. Had them in a bucket of water for a small little fish fry if I could have landed another two or three, but they are back swimming. Also, Had nothing on a tip up. Seemed consistent on the south side of lake, didn't try the other end. On a positive note, it was a calm and comfortable day to be out on the ice.
1/25/20 @ 11:17 PM
FISHING REPORT
MOON PHASE (1%)
Waxing Crescent
Not my go to lake and Middle and Lower DNR parking lot was full. There was an open spot here. Ice was about 8 inches out in the middle but there was a lot of slush on the ice. Ended up catching 10-15 baby gills that would have been suitable for a fish tank.
There were some kids out on the lake cracking up at the super small fish they were catching. And they chased a few flags but no keepers.
1/22/20 @ 6:22 PM
I kayak fish this lake quite often in summer & many of the gills I've caught were full of the black spot parasite & worms. Is this still the case for winter or is it just a summer thing? I understand they're harmless when cooked. Just curious.
Good luck to all who are venturing out!
1/18/20 @ 10:42 PM
FISHING REPORT
MOON PHASE (37%)
Waning Crescent
There's slushy water on the ice in many parts of the lake. I punched a hole with my spudbar in 4 throws but the cold weather coming should solidify that slush. There were 4 shacks out so hopefully someone got something.
DISPLAYING 1 TO 10 OF 306 POSTS