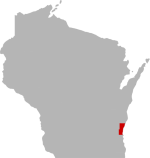 SHARE THIS PAGE
| | |
| --- | --- |
| | @ the lake |
DISPLAYING 1 TO 10 OF 22 POSTS
FILTER OPTIONS
3/3/18 @ 10:46 PM
FISHING REPORT
MOON PHASE (96%)
Waning Gibbous
Fished the unnamed pond again today. I've never had bass fishing like we had through the ice today! I rarely target, or catch bass through the ice. Today, my buddy and I caught 14 Largemouth, 3 smallmouth, along with 2 pike. And we left before lunch. Incredible day on the unnamed pond! Bass were decent size. Not little. But, only two were "big". Rest just nice sized healthy fish. Have no idea how we got into so many bass today, but I won't complain. Flags were flying constantly. Lots of fun!
2/5/18 @ 6:59 PM
FISHING REPORT
MOON PHASE (69%)
Waning Gibbous
Fished an "unnamed pond" yesterday in the bitter cold with my brother. Long walk out. Not the best time of year nor conditions for a good bite. Blue bird sky. Crossed the state line. Was targeting pike like usual, but somehow we caught 4 smallies and one largemouth. Very unexpected. All smallies were around 17 inches. Very rarely have I ever caught bass through the ice so this was Lots of fun. All fish released.
1/22/18 @ 8:03 PM
FISHING REPORT
MOON PHASE (28%)
Waxing Crescent
A great weekend on the pond (this one is in Ozaukee Co.) Had 14" of good ice on Sat. When we had a 4 man mini derby . My 2 guests each took home a dozen nice gills for a dinner.
Sunday- 10" of sketchy ice BUT 2 of us caught 56 gills and 4 legal bass... in get this..... 2 hours. Nothing kept by us. But what a great way to end the weekend.
Today ...ice looks real sketchy....
1/7/18 @ 2:02 PM
FISHING REPORT
MOON PHASE (62%)
Waning Gibbous
Another fun morning on my unnamed pond!!!!!( Ozaukee Co) lots of bluegills (some up to10") a few 16-18" bass and some 6-8" crappies.... then its started to snow and rain... Dang Lake affect!!!!
Everything went back in the water... Waxies and spikes on everything from perch talkers to castmasters.... dingle drops and tungsten acme teardrops...FUN MORNING!!!!!
Oh and tried out the new aquaview camera i picked up at the ice fishing show.... now that adds a whole new dimension of fun to hard-water fishing.... we spent as much time watching fish swim by the camera as we did fishing for them.... really really neat tool.
12/31/17 @ 3:21 PM
Thanks Bass Abductor! The Goose Lake trip some 10 years ago was something I'll never forget. Felt more like some kind of non-military boot camp training than a fishing experience trying to get in and out of there. I think if we had done well, Goose Lake could have become an "unknown pond."
Here's my son with his big pike from the "unknown pond" earlier this week. I was skunked, but happier than happy for him!
DISPLAYING 1 TO 10 OF 22 POSTS