Two Rivers North and South Piers Only, Manitowoc County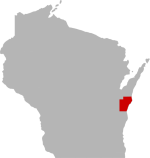 SHARE THIS PAGE
| | |
| --- | --- |
| | @ the lake |
DISPLAYING 1 TO 10 OF 192 POSTS
FILTER OPTIONS
2/21/19 @ 3:20 PM
Looking to get into fishing off the of piers during the spring, summer, and fall. I was wondering what kind of gear i would need to get started, rod types, lures, dip nets. Any info really would be very helpful i have been out a couple time on a charter and i would love to start catching them on my own. Thanks and feel free to pm me.
9/21/17 @ 7:40 PM
FISHING REPORT
MOON PHASE (3%)
Waxing Crescent
Fished for about 90 minutes on the South pier. No bites, but someone caught a nice smallmouth(~18") on the south side. Another fish towards dusk, couldn't see what it was. They let it go. On the northside pier, one woman hooked into a big king that must have spit the hook. Another guy had one break off - not sure what that was. Lots of kings jumping out of the water, already darkening up. One guy said that the group on the end of the south pier caught 7 salmon the other night and a guy coming in on a boat fishing by the mouth said he caught 2. It looked like pretty much everyone was casting spoons.
9/17/17 @ 12:53 PM
FISHING REPORT
MOON PHASE (8%)
Waning Crescent
Fished again this morning for about 90 minutes. My daughter briefly hooked a northern but it got off. I had one hit, casting various spoons. I did see a big king jump completely out of the water about 20 feet away, already starting to turn black. Maybe they'll be coming in soon with the slight cool down forecasted for the next several days.
DISPLAYING 1 TO 10 OF 192 POSTS