Twin Falls Flowage, Florence County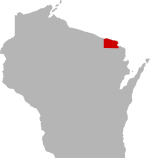 SHARE THIS PAGE
DISPLAYING 1 TO 10 OF 21 POSTS
FILTER OPTIONS
July 2nd 2020.
Fished from around 6:30am until 11am could not take the hot temps and left early.
I caught all the fish on a bass pro shops Laser Eye "The Egg" wake bait.
once the sun got high in the sky everything shut down.
I also fished the days before below the twin falls dam on the Menominee river and caught a few smallmouth and a couple of pike. Overall the fishing was super slow and not really worth going if you ask me but I went anyways.
DISPLAYING 1 TO 10 OF 21 POSTS