Trout Fishing, Langlade County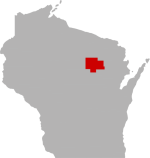 SHARE THIS PAGE
| | |
| --- | --- |
| | @ the lake |
DISPLAYING 1 TO 10 OF 27 POSTS
FILTER OPTIONS
5/11/09 @ 2:43 PM
FISHING REPORT
fished the eau claire morning of 5/09. cold and rainy. no strikes in about a mile of walking the river. switched over to another small stream and walked about 2 miles of river. caught 15 little ones plus a 10" and a 13". all brooks. also lost a nice, very red, brookie that was probably 12 inches or better. black and silver rooster tail.
5/13/08 @ 12:34 PM
FISHING REPORT
fished the eau claire saturday 5/03 and Saturday 5/10. opening weekend the water was extremely high and barely fishable. caught no fish. tried 3 different locations. took my young boys out to elton and let them catch some trout at the trout pond. afterwards we caught some trout in the elton creek, bunch of dinks and one big enough to eat. this past weekend I fished a good spot on the eau claire and caught nothing. water lower but still fairly high. may have had one on at that spot, not sure. then fished another good spot, caught nothing, went way upstream to another spot where water was not that high, finally caught a good brook trout. 13.5 inch native brookie. Fat. all in all pretty slow fishing for this time of year, but like I said the water has been very high. if anyone else has been doing better in this area let me know. I don't quite understand why it's so slow.
5/14/07 @ 2:27 PM
FISHING REPORT
Fished the Eau Claire saturday and sunday mornings, both days from 6am-8:30 am. Saturday caught 4 brook trout around 9 inches and lost one about 11-12 inches. Sunday fished my favorite stretch of river and caught 6. 4 around 9 inches, one 11-1/2 inch, one 13-1/2 inch. The big one was a thick fish, very nice. Disgorged a good sized frog (3 inches, not including the legs) immediately after I unhooked it. have never seen that before. silver and black rooster tail, but I don't think it matters too much, any good spinner will work. Water level is average, definitely not high as we have not had much rain, but not extremely low either. If we get the rain we need the high water will make fishing tougher. Good times on the river. Did not see anyone else.
DISPLAYING 1 TO 10 OF 27 POSTS