Townsend Flowage, Oconto County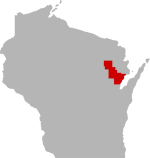 SHARE THIS PAGE
DISPLAYING 1 TO 10 OF 747 POSTS
FILTER OPTIONS
2/14/20 @ 8:50 AM
I was up the 7th - 9th. I did not fish the flowage but drove by several times. There were zero vehicles on the ice. Snowmobiles and some 4 wheelers. I was out on Surprise Lake (just north of the flowage) and was shocked at the lack of slush. We had zero issues on snowmobiles. We had about 12" of ice on Surprise.
1/22/20 @ 9:34 PM
FISHING REPORT
MOON PHASE (5%)
Waning Crescent
Only saw couple people out on sleds. We walked down from our cottage.
Not to sound condescending, but the ice depth was on my comments from the weekend and then LL transferred it up to the page for this lake as most current.
1/22/20 @ 9:25 PM
Any reports on how much ice? and anyone driving trucks out there?
Thanks!!
Also FYI:
February 15, 2020 45th Annual Red Arrow Fish A Ree, 11AM to 7PM at the Townsend Town Hall. Food, meat raffles, beverages, club clothing sales and music. Fish contest winners announced at 5:30. Big ticket raffle drawing at 7PM.
DISPLAYING 1 TO 10 OF 747 POSTS