Tichigan Lake, Racine County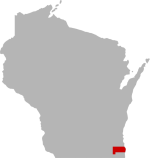 SHARE THIS PAGE
DISPLAYING 1 TO 10 OF 5,666 POSTS
FILTER OPTIONS
TM-
Do you fish out of a boat, or from shore?
I can give you a few tips :)
Carpio,
I don't mind sharing info for free lol
The Woodlands Resort
(262) 661-3968
Is there another access point on Tichigan with a kayak? Its a pretty long paddle from the public boat launch on the river. I made it to the channel right before the lake and did get a few little bass. Lots of big carp surfacing in the shallow areas. Kind of fun to paddle through and see them scurry away moving all the lillies in the way.
I love reading all your information along the Fox River and Tish again area and would love to hook up with you guys sometime. Brandt, would love to hire you as a guide sometime and get to know the areas where I live and fish can't get enough of it, cake get any time to do it sometimes and every time I go it's a blessing. Gil, your cooked fillets look delicious!
To whom it may concern, Brent,
Carpio,Gill:
My name is Dan and I live around Silverlake on the river between Highway 50 and the old Wilmot dam.
I have been fishing a couple shoreline areas by my house and catching small rock bass, smallmouth, and an occasional Croppie here and they're off the rocks. I am using a small Beetle spins usually in white twister tail or yellow twister tail and catching on and off small fish here and there.Should I be using crawlers on a small jig, top waters? I love my area it's nice to come home and unwind and catch a few here and there just wondering what you guys are doing a little bit up north on the river
FISHING REPORT
Made it out with DK yesterday.
Stated out in the little boat below the dam, and finished on Tichigan.
With the exception of a kitty, bunch of smaller fish below the dam to include Warmouth, Smallies, LM Bass, and Rock Bass.
On Tichigan found a decent panfish bite with gulp / crawler chunks very tight to shore. Kept enough for a fish fry - with a bit of sorting.
The Woodlands Resort
(262) 661-3968
DISPLAYING 1 TO 10 OF 5,666 POSTS