Thomas Lake, Portage County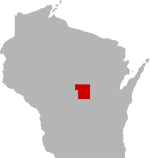 SHARE THIS PAGE
| | |
| --- | --- |
| | @ the lake |
DISPLAYING 1 TO 10 OF 16 POSTS
FILTER OPTIONS
5/27/19 @ 3:47 PM
FISHING REPORT
MOON PHASE (41%)
Waning Crescent
Pretty Rough. We tried multiple shores, coves, and the middle where we saw some marks. Only managed one 11 inch bass and a nice bluegill on a crankbait. Wish you could use a motor on full throttle. Would make it easier to try more spots!
3/16/19 @ 7:54 PM
FISHING REPORT
MOON PHASE (75%)
Waxing Gibbous
First time on this lake, had a couple hours to fish today and took a shot in the dark with my son thinking maybe the lake held some perch. One other gentleman out on the north side, we headed to the west side.
There were holes drilled likely from yesterday or maybe this morning so we popped the camera down and found a crib with gills and crappies. We set up since we were tight on time but it didn't take long to notice everything was small. Not sure we'll give this lake another shot this year.
DISPLAYING 1 TO 10 OF 16 POSTS