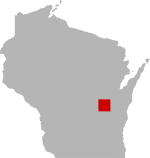 SHARE THIS PAGE
DISPLAYING 1 TO 10 OF 167 POSTS
FILTER OPTIONS
FISHING REPORT
Ice report, Edgewood Lane launch to the left the aerator has a large area open and straight off launch is skim ice with open water straight off launch out towards cattails. Also to the right of launch open water. Open water also present out towards the lily's where everyone likes to fish. Coming off the walking trail skim ice coming from the slough bridge.
Need the wind to calm down before tonight's low teens.
Patience to everyone and stay safe
Henry
Just a heads up, there will be a fisheree out on Sunset this Saturday 1/18/2020. With ice not being safe enough for vehicle travel Please everyone be courteous to the residents that live on Edgewood Ln. and park on one side of the road without blocking mail boxes. Also please pick up any mess that you make on the lake.
Good luck to all,
Thanks Henry
DISPLAYING 1 TO 10 OF 167 POSTS