Summerfest Lagoon, Milwaukee County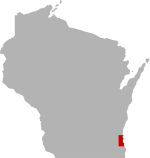 SHARE THIS PAGE
DISPLAYING 1 TO 10 OF 185 POSTS
FILTER OPTIONS
Open water season question for folks.
I primarily fish the Madison chain but during the summer I'm often in the Milwaukee area for work, and occasionally I have an evening or morning I can get some time for shore fishing around the lagoon.
This past summer I got my lake trout license and got out a couple days with my carp rigs but no dice. Used pineapple pack bait, korda pop ups on a hair rig with sweet corn gel on it.
If anyone has any advice on a downtown Milwaukee carp bite, or any general tips for multi species catch and release shore fishing the area in the summer/fall would be much appreciated. Hoping to get a few evenings and mornings next summer before/after work on the water.
FISHING REPORT
Just a heads up. The north side of the lagoon has 3 shacks that haven't moved in days. A certain guide leaves them there unattended. This is right next to discovery world. Nobody was in them all morning. Don't be scared off because there's shacks when 9/10 nobody is actually using them they're just there saving spots.
Fished there the 29th and the 1st. Ice was in decent shape. About 8 inches. Seen some fish being caught. Access next to bmo harris pavilion. Drive east next to river turn left. Decent amount of parking. Might go down there tomorrow afternoon to check ice and maybe go out on Saturday
DISPLAYING 1 TO 10 OF 185 POSTS