Spring Lake, Columbia County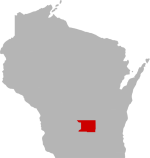 SHARE THIS PAGE
| | |
| --- | --- |
| | @ the lake |
DISPLAYING 1 TO 10 OF 36 POSTS
FILTER OPTIONS
3/7/15 @ 9:56 PM
FISHING REPORT
MOON PHASE (96%)
Waning Gibbous
late report from 3-5-15 and 3-4-15, caught about 10 decent crappies on the 4th. 9 to 10 3/4 inches. 5th 3 stripers and 5 gills over 7 inches. tons of 5-6 inch bluegills in here.
By now the ice is not safe. I would guess the entire shoreline by the landing will be gone by monday with the warm weather and the springs
2/11/14 @ 2:27 PM
FISHING REPORT
I got out last saturday nice and early searching for some crappies. I was marking fish constantly on the North shore but did not have any bites. I threw everything at them. By the time the sun came up I went by the spring in front of the boat landing and caught a lot of small gills for an hour and left.
1/17/14 @ 9:39 AM
FISHING REPORT
I fished straight out from the landing by the down tree two nights ago and got some perch and stripers, marked lots of fish twenty yards to the right of the spring in tweny feet of water but only light bites, i know there are lots of nice fish in this lake but they don't like to bite
2/5/13 @ 12:45 PM
FISHING REPORT
Went out on Saturday and didn't have much luck. We tried with tip-ups and jigging across the lake from the landing anywhere from 8-22' of water. Had a couple fish take a look but didn't have any takers. Then we moved outside the spring in front of the landing and caught 1 small perch. We were out from 6-930.
DISPLAYING 1 TO 10 OF 36 POSTS