Spencer Lake, Waupaca County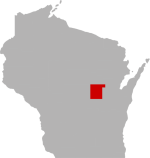 SHARE THIS PAGE
DISPLAYING 1 TO 10 OF 73 POSTS
FILTER OPTIONS
3/21/18 @ 3:31 PM
FISHING REPORT
MOON PHASE (19%)
Waxing Crescent
Any good sized carp here? (20+) I have a cabin and am a pretty weathered carp fisherman. Would be extremely nice to spend the night fishing here for some big boy carp. In my experience clear lakes generally have fairly low numbers and bigger size.
3/3/17 @ 1:06 PM
Spencer has a modest carp population. Lake is relatively sterile. Fished it for carp alot as a kid. Low light is the key. Water skiers year it up during day. Also since lake is so clear, fish spook easy. Have caught bass up 5 lbs both smallmouth and largemouth. Crayfish imitation best. Just please practice catch and release, as these fish are very slow growing. Panfish are small, crappie very thin
1/2/17 @ 10:29 PM
FISHING REPORT
MOON PHASE (19%)
Waxing Crescent
I fished Spencer last year with no luck. Worked the north bay where it flows out under County Rd.E. We could see some small perch down our holes but couldn't get em to bite.
Dan at Ma's bait and tackle knows this lake well and tells me ice conditions are always dangerous and never trust it. I've fished area lakes here quite a bit and never see anyone coming back here twice.
As for Sunday I fished a neighboring lake for 4 hours with nothing to show. 1st time out .
DISPLAYING 1 TO 10 OF 73 POSTS