Somo Lake, Lincoln County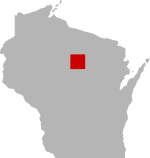 SHARE THIS PAGE
| | |
| --- | --- |
| | @ the lake |
DISPLAYING 1 TO 10 OF 201 POSTS
FILTER OPTIONS
2/13/19 @ 6:44 PM
Due to the 30+ inches of snow that has fallen the past few days, the annual Somo Fisharee has been changed to a non fishing event at the Tomahawk Lodge and Resort on Sat. Feb 16, 2019 from 12 noon until 3 pm. All raffle prizes will be awarded at that time. For those of us with shacks still on the lake, please be respectful and don't drill holes near shacks or any trails or plowed roads to at least give people a chance to make some headway!
7/4/18 @ 2:50 PM
FISHING REPORT
MOON PHASE (66%)
Waning Gibbous
I fished Somo on Monday late morning only got a few small bluegill. And a couple crappie. I then went out in the evening and fished and got a variety of fish nothing big. Crappies, bluegill, perch, rock bass, 2 walleye and a couple small northern.
6/18/17 @ 1:53 PM
FISHING REPORT
MOON PHASE (37%)
Waning Crescent
Spent a couple hours out on Somo Saturday morning not much biting a few bluegill and a couple crappie. Fished Saturday evening did much better quite a few crappie and bluegill nothing of any great size. 1 small walleye and a decent-size Small mouth. All fish released, nice to get out.
5/17/15 @ 12:32 PM
FISHING REPORT
Fished for a few hours Saturday and caught many smaller crappie and perch nothing to keep though, was looking for bigger crappie maybe when the water gets a bit warmer they will turn on, but still nice to get out.
DISPLAYING 1 TO 10 OF 201 POSTS