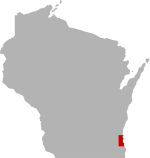 SHARE THIS PAGE
DISPLAYING 1 TO 10 OF 70 POSTS
FILTER OPTIONS
4/12/19 @ 7:56 AM
Hooks and guns,
Didn't realise it was your post and didn't even realise you were on here. Lol I just know I saw at some point on here that somebody mentioned Ashland. I go up every year. My rig doesn't screw down or attach to anything. It's a shame that it came down to closing the dock. I can still dip net right around the corner with my rig like I did last year. Hopefully we will be up there in 2 weeks.
4/12/19 @ 6:54 AM
EYEfan,
thanks for posting a pic of my post on this conversation. I failed to realise that other folks may not see the ASHLAND comments. It is sad that some bad apples may have ruinned it for most. I hope that they (authorities) come up with a sensible solution that would allow non-damaging rigs to be used on the pier.
Perhaps the throw nets that are used in Oregon and Washington, or approved mounting.
Either way, I'm still going up. I do have a 25 foot seine.
Good luck all!

4/9/19 @ 1:21 AM
You guys asked for it and here it (almost) is! Smeltfest 2019 shirts will soon be able to be ordered from my website! They can be shipped or a pickup can be arranged! I'll post back when I've got the few tweaks done I need to do on the website and we'll make sure everyone who wants to purchase a shirt can! I'm expecting with in a week to get going. I will have to order blanks for these, so once it is open, I'll keep it open for a week or two and then order the blanks and get those to whoever buys them and continue for a while. Here's the link: http://www.bigtsgraphics.com/product/smeltfest-2019-t-shirts/
I really want to thank you guys, when I made these I really didn't expect them to turn into this big of a deal! I just wanted to donate some shirts for prizes because I thought it would be cool to have smelting shirts! I cant thank you guys enough. Also, special props to The Man, The Myth, The Smeltinator, for putting on a heck of a party! I didnt see Larry the Cable Guy there, but I had a good talk with Gary the Table Guy, Larry's distant cousin! Great to see a celebrity there, well...a distant relative of a celebrity at least.
4/8/19 @ 5:34 AM
Too bad the smelt didnt show up for the contest. If the water ain't right they won't party.
Kudos to you Smeltinator, for driving this event and making it grow. I love the T-shirt designed by Tony. We will be buying some from him for sure.
I was happy to see such a great turn out. Next year, maybe a coolest rig contest, bikini contest, wet T's or someone can bring a striper pole.
I will let you know how we do in Ashland.
Thanks for everything and if we can help you next year, you got my number!
---Hooks

4/7/19 @ 12:48 PM
FISHING REPORT
MOON PHASE (6%)
Waxing Crescent
Wow!!!... That was a Great time guys, and thanks to all that attended. I needed to come on line here and in front of all of you say that, I will never and I've said this before but this time I mean it.. I will Never Ever Ever absolutely 100% ever never ever never drink again..I am definitely feelin a little funny this morning.. so about the party. We started out the night or I tried to start it with our National Anthem, but I had some technical difficulties.. what happened next was truly a blessing and saved my rear..The group called Bud Wise started to sing, the crowd went silent as they dysfunction ally sang out the Star Spangled Banner.. and near the end as the jets were passing over head the crowd began to clap and cheer.. horns were blowing, lights were flashing and Damn..what a country !! Whitney Houston has nothing on the Bud group.. Great Job and hats off to the Bud wise group.. These people were a riot all night..the woman in the group were a little strange with all there male parts requests... but hey what can you expect from chicks that drink Bud Wiser... So the Big Smelt competition started at 7pm and went until 9.. and at the end No fish were caught..so I extended the competition until 9:30 for the biggest of Any rough fish caught....and at the end a funny looking little guy like a Monkey.. walked up and presented me the winning catch of the night a 4 3/4" goby making him the winner of the grand prize of 2400 dollars..or 40.. it was one of the two I forget.. Congratulations out to the little dude.. our new Monkey. People are saying that No Smelt were caught but thats not entirely true.. after 12:30 on the South end they WERE getting some, and when I finally left at 1:30 one gentleman had over 30... Next year I am going to change things up and make even a better competition... We all need to give a great big thanks to Tony at BigTsGraphics for his TShirt donations.. I never expected how big of a deal that would be.. Tony brought extra shirts to sell for 10bucks each and they went quick..no one expected that.. However you Still can get a Smeltfest 2019 TShirt from Tony if you just call him at his store...
Thanks again to everyone and I need to mention a couple of people that were a big help to me through out the night.. Richie and the crazy Toe Lady.. You guys were awesome thanks... There were so many great people there last night.. oops I almost forgot.. The Chach chick that stood on stage, shoulders back proudly showing everyone her really big.. well maybe not that big.. one higher then the other, a little funny shaped but perky.............Hands!! The guys loved it Thanks. Dan the Vagabond Angler.. its people like you that make me sick.. pouring me all those funny little glasses...Thanks for stopping by. all the out of town people, the funny dudes with the Rum in the enclosed tent, IFishWI, Crazy Dan, Todd, Robb, Scott The Deerwacker dude who won his Medium Tshirt.. and all the rest... and last but not least a special thanks to Larry The Cable Guy who was actually there last night.. but dressed in camouflage as the Toe jam lady.... says he will be there next year as himself and for me to get a hold of him.. good luck to me with that. I need to hit the road now so I can enjoy this Hangover and continue my tour to all the other Smelt parties out there. Next year we will have 2020 Smeltfest World Tour TShirts available for sure...

4/7/19 @ 11:00 AM
FISHING REPORT
MOON PHASE (6%)
Waxing Crescent
DISPLAYING 1 TO 10 OF 70 POSTS