Skipper Buds Oshkosh, Winnebago County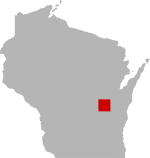 SHARE THIS PAGE
DISPLAYING 1 TO 10 OF 426 POSTS
FILTER OPTIONS
12/18/17 @ 6:28 PM
Thanks for the honest reporting to those of you that have actually gave a real report. I was thinking about trying it at skippers for the first time. Not any longer. Its a little ridiculous when folks have nothing better to do than make up fish tales. Oh well mom pays the rent for these kids and they haven't yet experienced the real world. I understand

12/17/17 @ 7:55 PM
FISHING REPORT
MOON PHASE (0%)
Waning Crescent
This a two day report.
I was fooled by the first perch report and can say that there are a couple good perch in here and a lot of eater bluegills with a few little guys of other species.
Yesterday i was out dawn to dusk fishing with tip-downs and jigging in 3 fow. I caught a lot of 6-8 inch perch jigging and on the tip-downs with minnows and i caught 2 good perch that were 11.5" but went through almost 2 dozen minnows throughout the day for them. Bluegills were 4-8 inches with a lot of 7" that i threw back. I also caught a bonus bass on the tip down and a white bass.
Today i went out at 2pm and caught an 8" perch and a couple decents gills that were 7". I got another small white bass and a little crappie.
Overall i would say that this isn't a total perch spot i wouldn't say there arn't any perch in here worth catching but a full day and only 2 above 8" means you should look elsewhere for perch.
12/17/17 @ 6:58 PM
FISHING REPORT
MOON PHASE (0%)
Waning Crescent
Well that's weird I've been fishing Skipper Bud's for close to 30 years. And I have yet to see anybody catch more than three keeper perch ! The only thing that place is good for is bluegills if and when they're in there and sometimes a largemouth bass. Lot of Liars on here.
DISPLAYING 1 TO 10 OF 426 POSTS