Shoto / Mishicot Steelhead, Manitowoc County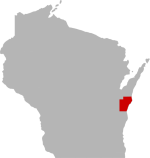 SHARE THIS PAGE
| | |
| --- | --- |
| | @ the lake |
DISPLAYING 1 TO 10 OF 383 POSTS
FILTER OPTIONS
4/24/20 @ 9:44 AM
FISHING REPORT
MOON PHASE (2%)
Waxing Crescent
Certainly there will be some around yet. I fished the Sheboygan River yesterday and there are still a few up there as well. Northerns were in thick and some smallies now but some steelies are still in as well. I would think it would be similar for this river.
4/4/20 @ 10:03 PM
FISHING REPORT
MOON PHASE (83%)
Waxing Gibbous
Fished today from 1pm to 440pm. Drifted spawn with bobber, lost one the first half hour I fished. Switched to hair jigs and managed 1 nice male steelhead about 4pm. Also saw suckers being caught. Overall slow day in my opinion. Quite a few guys coming and going while I was there. Only saw 1 other steelhead caught.
4/3/20 @ 6:37 PM
Hello everyone! I've heard that the steelhead are running. I would love to go this weekend but I feel like it's a waste of time and gas when I could be going for Walleye. I've been going spring steelhead fishing for a few years and I seem to get skunked every time (I have never caught a steelie before). I have only fished Michicot/Kewaunee with a floating spawn sack set up. I feel like I may have had bad luck due to timing. Does anyone have any advice? Locations, set ups, habits of the steelhead? Any knowledge would be appreciated as I would love to make this a traditional trip. Feel free to private message me. Good luck and stay safe out there!
3/22/20 @ 4:06 PM
FISHING REPORT
MOON PHASE (3%)
Waning Crescent
Trazy I must've missed you, I fished Shoto all day, didn't see a bite or anyone catch a fish. Lot of fishermen but no fish! Nice to be on the water doing what I love in these tough times tho!
3/22/20 @ 10:41 AM
FISHING REPORT
MOON PHASE (3%)
Waning Crescent
catching rainbows in shoto and mishicot. water is brown, high, fast. but the use of glow bead and glow shrimp on large spawn sacs prevail. find slow water and there in low current
DISPLAYING 1 TO 10 OF 383 POSTS