Shell Lake, Washburn County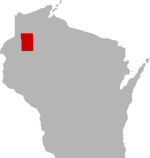 SHARE THIS PAGE
| | |
| --- | --- |
| | @ the lake |
DISPLAYING 11 TO 20 OF 188 POSTS
FILTER OPTIONS
7/8/17 @ 11:36 PM
Hey we are going up on the 16th of July would love some advice on Walleyes and Bass both Large Mouth and Smallies. Very familiar with the lake but it been a few years. Used to catch Smallies on the island with crawlers bit water level and cribs changed the lake. Anything would help. Any species is good. Thanks
6/11/17 @ 8:33 PM
FISHING REPORT
MOON PHASE (96%)
Waning Gibbous
Hit the lake up a couple times last weekend. Smallies were just moving shallow after dark so my guess is that they were on the beds this week. best bait was drifting a leaf worm for smallies and slip bobber for walleyes It wasn't fast and furious but we managed to fill a few bags of fillets between smallies and the couple walleyes we kept.
Be back in a few weeks.
7/18/16 @ 9:26 AM
FISHING REPORT
MOON PHASE (98%)
Waxing Gibbous
Fished the week of the 4th, lots of dead flies to start the week all over the water so I suspect the fish had more than enough to eat. Fishing was a tad slow but managed a mix bag fish for the fryer.
I've only fish this lake a few times but with family property in the area I would like to fish it more and learn it. I only found one crib so if anyone has coordinates for more cribs on the lake I would greatly appreciate it.
5/18/13 @ 7:25 AM
I know this is a long shot but yesterday as I was parking my truck at the landing my cover blew off my fish finder and sunk right at the landing, the water was too muddy to see anything and I spent time trying to net it but didn't have any luck. If anyone finds a white humminbird cover please let me know. Water was 45 degrees yesterday.
12/9/12 @ 2:52 PM
I will be venturing up to the northwoods this winter in the beginning of January. I have fished the Hayward area during summer/spring a fair number of times, but am not experienced with ice fishing the area. I was looking for some advice and places to fish to make my first ice fishing trip a success. We will be tip-up fishing mostly, targeting northern, bass, walleye, etc. Just looking for any information on some good lakes to fish that might pull some nice size and numbers. Thanks again.
DISPLAYING 11 TO 20 OF 188 POSTS