Shea Lake, Kewaunee County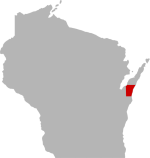 SHARE THIS PAGE
DISPLAYING 1 TO 10 OF 127 POSTS
FILTER OPTIONS
7/8/17 @ 9:14 PM
FISHING REPORT
Spent about 5 hours fishing this lake in a small boat with a trolling motor. When we first got to the lake, there were already several 2 man boats around the edges fishing but nobody seemed to be catching anything ? We opted to head to the far end of the lake, away from all the other boats , until around 2pm when the last of them left the lake. We had caught nothing up until that time, so we headed to the eastside of the now empty lake to try our luck around the weed patches. Within 10 minutes, we were on a string of tremendous bites and caught 4 bluegill and a large mouth before we left using Canadian crawlers and small flies.

1/3/17 @ 7:01 PM
FISHING REPORT
MOON PHASE (28%)
Waxing Crescent
Ice was sloppy with water on top and slick but a solid 7", fished the middle in 15' got 2 small crappies and 2 small gills and missed 4 other fish was it for an hour. Fished Heidemann before Shea this morning all over for 3 hours and marked 1 fish no bites.
1/1/17 @ 6:49 PM
FISHING REPORT
MOON PHASE (12%)
Waxing Crescent
Took my young son out from 2:30-4:30, got 2 small crappies right away in about 15' of water (I have to say about since my marcum battery is toast). Then nothing. Probably a dozen people on the ice I didn't see anybody else catching either.
10/23/16 @ 11:41 AM
FISHING REPORT
MOON PHASE (41%)
Waning Crescent
Fished off docks with minnows. Managed to get one decent size bluegill. Other than that no biters. Say a fisherman on boat and he said no luck eather. Maby I'll try heidmann next time. Maby better luck. Seems nothing out here am I wrong.
DISPLAYING 1 TO 10 OF 127 POSTS