Schnur Lake, Price County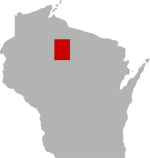 SHARE THIS PAGE
DISPLAYING 1 TO 10 OF 27 POSTS
FILTER OPTIONS
9/2/18 @ 7:31 AM
We own a rental on the North end of Schnur called Lakeshore Pines. I caught a Musky off the dock in June and our guests have landed their share of Musky, Northern, Walleye and Bass. Fishing continues to be good. Check out our rental - Lakeshore Pines on the Hilgart Realty website or our Facebook Page Lakeshore Pines.

6/18/16 @ 6:48 AM
The Butternut/Schnur Association site has a bad email address on it. I have a place on the lake and would love to redo the website for free. I noticed this was brought up in one of the past meetings but the expense was not worth it.
If someone contacts me I am all for helping.
12/21/15 @ 11:00 AM
Take a look at http://www.butternutschnurlakeassn.com/
http://www.butternutschnurlakeassn.com/
. Butternut & Schnur Lake Association board member Skip Sommerfeldt is also a biologist with the WI DNR in Park Falls. He can be reached at 715-762-3204 and will be able to answer your questions. Visit our website for general tourism related information. Welcome to the community!
Price County Tourism Department
(715) 339-4505
DISPLAYING 1 TO 10 OF 27 POSTS