Runge Hollow Lake, Vernon County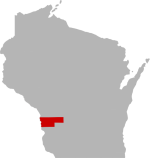 SHARE THIS PAGE
| | |
| --- | --- |
| | @ the lake |
DISPLAYING 1 TO 10 OF 21 POSTS
FILTER OPTIONS
12/27/16 @ 7:59 PM
FISHING REPORT
MOON PHASE (2%)
Waning Crescent
6" of black ice under 3" of white ice.
Caught around 50 small gills and crappies in 4 hours. We kept 8 total that seemed big until I got them home to clean. Made great fish tacos though.
4/29/15 @ 1:03 PM
FISHING REPORT
MOON PHASE (83%)
Waxing Gibbous
Went out last Saturday with my brother and a friend of ours. Air was cold but the water seemed warmer than a few weeks before. Cold crappy day but we caught fish. Ended up leaving with 35 crappie. This lake is good all year round just have to know how to find the fish.
DISPLAYING 1 TO 10 OF 21 POSTS