Rolling Stone Lake, Langlade County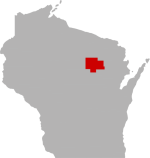 SHARE THIS PAGE
DISPLAYING 1 TO 10 OF 302 POSTS
FILTER OPTIONS
3/29/18 @ 6:57 AM
FISHING REPORT
MOON PHASE (96%)
Waxing Gibbous
boat landing getting rough, back tire of the truck drop in ,rest of the lake had good ice. fishing was tough two keepers all day rest small if you could catch them. third time out on stone and the stone has been a stone. don't know what is wrong with this lake. winter die off? . done with this lake going some where else.

2/5/16 @ 12:57 PM
Thinking of going here tomorrow with my wife and kids. Can someone give me a current ice and snow conditions report? I'm hoping to drive out but do have access to a four wheeler if needed. Also if anyone has any tips on where to go it would be greatly appreciated since I've never been on this lake. PM me if you prefer. Thanks!!
1/15/16 @ 12:27 AM
Im looking to come up next weekend and just wondering ice conditions. I would like to take the atv out, are there any spots to watch out for? Has anyone meaured the ice depth as of the past couple days? Thanks for any info. Also if anyone knows if people are taking atvs and snowmobiles on pickerel yet? Thanks again!
DISPLAYING 1 TO 10 OF 302 POSTS