Rock River (Janesville area)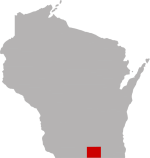 SHARE THIS PAGE
| | |
| --- | --- |
| | @ the lake |
DISPLAYING 1 TO 10 OF 123 POSTS
FILTER OPTIONS
9/6/19 @ 7:23 PM
I am now realizing that I lost my Shimano stradic ci4 reel in Janesville about a week and a half ago (8/29 I think). I had just saved up to buy it and am extremely disappointed that it is lost. If anyone on here found it, I will give you an exact description of the rod and line (8 lb green braid). I would really appreciate it returned and would be willing to compensate the finder. Thanks in advance.
8/3/19 @ 11:07 PM
FISHING REPORT
MOON PHASE (10%)
Waxing Crescent
Set up at Riverside Park this morning. First time fishing Carp below Koshkonong. Tried for Cats before dawn. About 15 minutes before first light they finally started biting. Ended up with 7. Nothing over 6 pounds. Banked 9 carp, with 4 over 15 LB. 102 LB total. Not a bad morning. Definitely larger fish on average (11.3 LB) than in Jefferson, Johnson Creek or Fort Atkinson. So that's good. Only snagged up once and was able to free it. So seems a pretty clean stretch of river. Boilies (Tiger Nut) FAR outperformed corn/hominy today. Odd for this time of year. Fun day!
5/18/19 @ 12:04 PM
My son lost 2 fishing combos at riverside park in Janesville after fishing there Tuesday night. If anyone has seen them or has them, I know he would really appreciate getting them back. I know it's a long shot but you never know! Let me know if you would like me to describe them.
7/1/18 @ 7:44 PM
I've fished the rock river in janesville for catfish. I've fished at traxler park and upstream where public fishing is aloud..I love catfishing. The biggest I've seen caught are maybe 4lb catfish on the rock....my whole life I've fished the yahara in madison .. the biggest and average on the Yahara when they come in to spawn I've cought cats there every year days with 7 or 8 cats that big. Gave huge cats away ALOT ..gotta drag my stringer to my car ..this is the time it's pretty much over for spawning there. I am 52 years old and fished that my whole life for cats ( only fishing I love and it's all I fish for) something is changing in madison ..the water is so clear this year that its unreal..it's like well water.
Never ever been like that..but the problem is the cats never went there to spawn..I mean ANY other year at this time u can not find a place to fish because of the big cats in there..not anyone fishing there at all this year..it's mind blowing..but I live in janesville now and would love to find a place to shore fish that holds big cats..any info I'd love to hear..it's weird with no catfish in the freezer this year. I was told madison's water is so clean looking because of zebra mussels..I don't see that doing that much from this time last year to now...it was like turning a switch off..come on now ..madison's lakes getting that clear..lol.. any ideas or better holes to fish I'd love to know..very bad year cattin for me this year..I'd rather get one big fish and the fight getting them than many small fish..I have so much respect for catfishing ...I'm lost. ..ANYONE..thank u all
6/30/18 @ 10:25 AM
I fish for catfish on the Rock River and launch at the Traxler Park Boat launch 600-N. Main St Janesville,WI. During the summer I use my Navionics mapping to find the deep holes that they hold in during the day. I also fish up current of any wood structure I find. I will be recording sonar logs again on that pool for the Navionics website next week to update the maps. Up by the dam its get real deep. Near the Hwy 14 bridge there is a deeper hole off a private dock. We drift down current and bump and have had good luck bumping. Good luck and if you have any questions contact me. Thanks! Greg Ollila
DISPLAYING 1 TO 10 OF 123 POSTS