Random Lake, Sheboygan County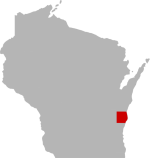 SHARE THIS PAGE
| | |
| --- | --- |
| | @ the lake |
DISPLAYING 1 TO 10 OF 931 POSTS
FILTER OPTIONS
8/25/19 @ 5:09 PM
I am looking for someone who is willing to take me musky fishing this fall on Random. Used to fish there all the time until I had to sell the boat to pay medical bills. I have all my own stuff and am always willing to pitch in for gas, snackers, suckers... Whatever. Got everything but a way in the water. Message me if you are willing to help. Thanks!!
5/4/19 @ 5:38 PM
FISHING REPORT
Fished from 1200-1430 with no luck for bass. Water was between 54-56 degrees, north side was the warmest. No weed growth, 2ft visibility. Most boats out were fishing for musky and didn't see one landed.
3/19/19 @ 8:20 PM
FISHING REPORT
MOON PHASE (97%)
Waxing Gibbous
Literally walked the entire lake punching holes from deep to shallow, basin to weeds and found nothing but dink perch and bluegill all day... typical random lake... ice is going fast, 10-12" of soft ice today and with the forecast being warm the next few days it won't be long till open water
2/17/19 @ 11:49 AM
FISHING REPORT
MOON PHASE (95%)
Waxing Gibbous
Got out here at 0700 & got out as far as the Grand Caravan would let me go d/t snow depth. 13" about 250 yards out. 2 flags on the bite me box using a small minnow with a #20 treble in 22', just took about a foot & dropped it. Nothing on the medium shiners with bigger hooks. Gonna stay at it all day & hopefully it picks up but if not it's better than working!
2/3/19 @ 10:22 PM
FISHING REPORT
MOON PHASE (1%)
Waning Crescent
I was out from about 2pm to 7:30pm on 2.2.19. The temperature was around 40 Degrees and the ice seemed to be melting quickly especially around my shanty based on the puddle I was sitting in. I was about 150ft north of the boat launch area, and about 100ft north of the beach, right at the water depth change from 25ft to 10ft. I had one tip up at 20ft of water, another at 15ft of water, and my jigging hole at about 13ft of water. I had a large shiner on the 20ft tip up and a small shiner on the 15ft tip up. Absolutely no action on the tip ups all night. It was slow marking fish when I started jigging, but the action really started to pick up at about 5:30pm, after lots of interest but no takers and many different jigs later, I finally connected with an 18" Walleye on an orange spoon and small shiner at about 6:50pm. While it was frustrating at times it was a fun afternoon and evening overall. I know we are experiencing some warmer days at the moment, but hopefully the ice depth will only strengthen as we get back into the 20's later this week. Good luck all!
2/1/19 @ 6:21 PM
FISHING REPORT
MOON PHASE (9%)
Waning Crescent
No more than 9" of ice out there. LOTS of snow, with drifts to above my knee. Saw a guy out there with a side-by-side atv who said he almost got stuck and was seeing areas with only 6" on the north end.
I fished about 150yd north off of the south shore in anywhere between 19 and 14 feet of water using treble hooks and minnows. Vexilar died, was cold, went home. Nobody else was out on the lake either.
1/1/19 @ 5:23 PM
FISHING REPORT
MOON PHASE (17%)
Waning Crescent
Fishing the south end off the parking lot about 75 yard put toward the fishing pier. Catching lots of small perch on the poles. Haven't had one tip up yet. It's been about 3 hours out here so far. The ice is solid over here except for the where the inlet is on the south south east side. Brought the RC Grave Digger out and made some ramps. Fun stuff.
DISPLAYING 1 TO 10 OF 931 POSTS