Pool 6 At Trempealeau -Mississippi River, Trempealeau County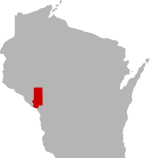 SHARE THIS PAGE
| | |
| --- | --- |
| | @ the lake |
DISPLAYING 1 TO 10 OF 271 POSTS
FILTER OPTIONS
4/30/19 @ 2:10 PM
It is a pita to use the lower landing,the end that I use in high water has a fence by it.I just use the upper landing and lock through.Don't even have to get your feet wet that way.Not a fan of backing vehicle all the way into water and having to strong-arm boat off trailer.
The wall is unfishable,under many feet of water.But can fish off the bank,just beware of submerged snow fence.
The fishing was real good before the second crest,but still decent if you can locate them.

3/27/19 @ 7:50 AM
FISHING REPORT
The river will be high for some time, its going to be a flooded spring. Link below provides current and future river elevations.
DISPLAYING 1 TO 10 OF 271 POSTS