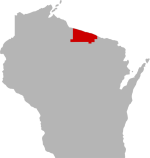 SHARE THIS PAGE
| | |
| --- | --- |
| | @ the lake |
DISPLAYING 1 TO 10 OF 325 POSTS
FILTER OPTIONS
9/23/20 @ 4:21 PM
FISHING REPORT
Just got back home from the Northwoods.
Fishing on Sunday and Monday was tough sledding, the winds were gusting around 30 miles an hour, and the fish had lockjaw, very slow going for our group.
On Tuesday, the sun came out, the wind finally laid down, and fishing improved quite a bit.
We had two different boats out. The bite was incredibly light, I can't tell you how many Crappie I missed. My buddy missed a number of strikes on his swim bait too.
We caught some panfish, pike, and some small walleye.
My buddy also had two musky follows on a number five mepps spinner. One was likely low 40s, and the other one mid 30s.
Also, in the three days we were there, I could not believe how quickly the colors had changed! I would say it's around 30% in the Sayner Starlake area. The colors were just awesome! Wished I could've stayed up another day, I'm betting fishing today was even better than yesterday. The fish moved from deep to shallow weed lines within a day - crazy stuff!
The folks in the cabin next to us also caught two dandy smallmouth, they looked like footballs lol
9/19/20 @ 7:07 PM
FISHING REPORT
MOON PHASE (8%)
Waxing Crescent
Had a great time at Plum this past week.
Thanks Woodlands????
For those that chase the little white ball around Plum Lake Golf Course is a neat little 9 hole built back in the early 1900s
Definitely worth checking it out.
Will be back.
Tight lines
9/19/20 @ 11:37 AM
FISHING REPORT
MOON PHASE (8%)
Waxing Crescent
Just got up yesterday, definitely going to do some fishing this week! This morning, this young man caught his personal best Walleye - 22 inches. He was all smiles!
Haven't made it out yet, but folks are finding walleye in 25 to 30 feet of water.
9/14/20 @ 3:28 PM
FISHING REPORT
MOON PHASE (11%)
Waning Crescent
Spent the morning on Pum. Kind of a cold start
First time out on the lake
Found a couple of nice eyes and finished the day with a tank of a Smallie.
Fish are there just have to find and then for a short time it's game on.
Tight lines
9/12/20 @ 10:01 AM
Edju17,
Getting us back on track with the correct thread!
There is a bait shop in Sayner right on Highway 155 / Cty Hwy N.
On Plum right now, the walleyes are deep, although that may change by the time you get up here...
Look at a lake map, there are lots of rock bars, and sand/gravel flats.
Those are the areas to target right now 15-25 FOW.
8/24/20 @ 10:17 AM
FISHING REPORT
MOON PHASE (38%)
Waxing Crescent
Fished Plum Lake from the 15th til the 22nd. Was our first time on the lake....thank god for the lake chip! Wasn't able to find a musky and only 3 short walleyes. Found a lot of nice gills and smallies. Caught 40+ smallies from 17" to 21", was a great time for all. This was a replacement trip for our yearly Canada trip....did not disappoint and we will definetly return!
8/6/20 @ 6:16 PM
Lol Matt!!!!
That is exactly the one I found last year!
It's in the middle of the bay, and is quite small.
You're pretty unfortunate to find that little pile of rocks!
DISPLAYING 1 TO 10 OF 325 POSTS