Pickerel Lake T39NR08ES07, Oneida County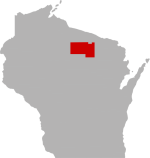 SHARE THIS PAGE
DISPLAYING 1 TO 6 OF 6 POSTS
FILTER OPTIONS
Yes this is the same lake. I too grew up fishing it. Radue's was on the south east shore end but is gone now. Two massive houses there now. My favorite lake to fish for crappie in the spring. Unfortunately the guy who put up the houses where Radue's was treats to kill weeds out front and has a massive lawn to the edge and the lake has an algae bloom every year since, starting in end of June. Water is so murky by the end of June you can't see 6" down most years. This lake never had that untill the green fertilized lawn went in. Fished it the 3 years in early 2000 I lived there all year but now I give up by mid June due to algae bloom.
FISHING REPORT
Gave Pickerel a shot for the first time thru the ice and didn't get skunked but it wasn't anything to write home about. Fished in about 6 ft and weeds straight out from the landing and caught a few northerns on tip ups and a few perch jigging.
Not sure if anyone has anything else on this lake but people to the left and right of us seemed to have a flag hit every half an hour or so. Most of em seemed to be catching smaller northerns. No walleye that I saw.
Tight lines
DISPLAYING 1 TO 6 OF 6 POSTS