Pickerel Lake, Langlade County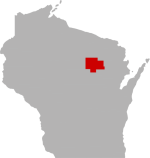 SHARE THIS PAGE
DISPLAYING 1 TO 10 OF 332 POSTS
FILTER OPTIONS
2/7/20 @ 10:24 AM
Thanks Bear for your report of last weekend's conditions! Does anyone have any current conditions report after the colder temps this past week? Thinking of taking the family out this weekend but don't want to deal with major slush with the kids. We live about an hour away so hoping someone can offer some input! Thanks in advance.
2/1/20 @ 8:45 PM
FISHING REPORT
Like the good angler I am I'm going to post what I saw today. Travel was terrible. Got through it with my rzr but was very difficult. Fishing was worse then the travel. No flags and no panfish. This crap weather pattern for the last 2 seasons needs to change. In unrelated news it didnt look like the derby people had much luck either. To all the trolling fisherman this is how u make a post. Nobody needs to give up hotspots just basic information is all. Thanks.
1/12/20 @ 2:30 PM
FISHING REPORT
MOON PHASE (95%)
Waning Gibbous
Ice is OK, Frozen slush over good ice. Fishing is pretty slow. I live close, so it's not a big deal if nothings biting, but I wouldn't drive any distance to fish it.
DISPLAYING 1 TO 10 OF 332 POSTS