Perch Lake, St Croix County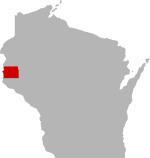 SHARE THIS PAGE
| | |
| --- | --- |
| | @ the lake |
DISPLAYING 1 TO 10 OF 74 POSTS
FILTER OPTIONS
2/6/17 @ 2:52 PM
It was pretty slow for us. Caught a couple gills about 150 yards out from the boat launch, about 40 yards from the western shore. Also caught one 10" crappie on a minnow.
Any advice on depth? Lures? Specific areas that have been producing? Going out again on the 7th for a bit of night fishing.
2/13/16 @ 12:04 AM
FISHING REPORT
MOON PHASE (22%)
Waxing Crescent
Fished midday. 24', 12', 14'. Saw a few on the Marcum. Got a hit at each hole and then nothing. Used golden blade spoon with rosies and waxies, fish only hit on the waxies and only on very little movement, seemed very skidish also tried pink and green jighead with no luck. Will try again at better times of the day. Overall slow and no fish landed.
DISPLAYING 1 TO 10 OF 74 POSTS