Peppermill Lake (Beaver Pond), Adams County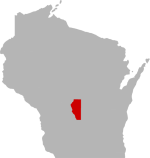 SHARE THIS PAGE
DISPLAYING 1 TO 10 OF 33 POSTS
FILTER OPTIONS
Hi folks,
I'm looking at buying some lake property on Peppermill. I've never fished it before. Can anyone give me just general information? I'm mainly wondering about weed growth and how choked out the lake gets. Is it relatively fishable or does it get overgrown in the summer? Do I need to worry about fish kill or is the general consensus that the aerators have taken care of it? How about ice fishing? Thanks in advance, I really appreciate it.
FISHING REPORT
Went out here for the first time yesterday with the wife and baby. Just messing around for about 45 minutes, but caught a bunch of small gills, a couple perch, a giant sunfish and a bass. Seems like a nice place to go with someone learning to fish. My wife even put her own worm on yesterday. She has no problem with the fish, just the worms.
Clear as glass. This lake must be treated for weeds or something, because the amount of weed growth seems small for such a shallow lake.
FISHING REPORT
Stopped by on friday night. The shore was open about five feet to the ice. The bad news, There was so many dead gills and bass in the water you couldn't even try to count them. Some of the bass were 15 inches or more,very sad. I don't know what the rest of the shore line looks like if anybody has lake shore property and it looks like this let me know. Thanks CK187
DISPLAYING 1 TO 10 OF 33 POSTS