Patterson Lake, Price County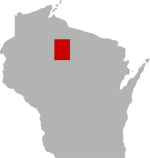 SHARE THIS PAGE
DISPLAYING 1 TO 10 OF 16 POSTS
FILTER OPTIONS
1/19/17 @ 3:50 PM
FISHING REPORT
This is the 1/18/17 report from the DNR in Park Falls. You can call them at 715-762-3204 for more information.
With ice thickness from 10-15 inches in most places and the weather warming up, anglers have been out in full force this past week. Even with the nice weather, the fishing has been hit or miss. Northern pike have been the most consistent on shiners under tip ups set near weed cover. Walleyes are biting best at dusk over shallow gravel bars. Tip-ups with small shiners or suckers have been the go to bait. Crappies are being found suspended in 25-35 feet of water but they have been picky on what they are biting on. It all depends on the day. One day they want minnows and others they want wax worms. Keep changing it up until you find out what they want that day. With warming weather and some local ice fishing contest there will be plenty of people out this week so be courteous and good luck!
Price County Tourism Department
(715) 339-4505
5/4/15 @ 10:09 AM
You will find the stocking database here http://dnr.wi.gov/topic/fishing/stocking/.
Price County Tourism Department
(715) 339-4505
DISPLAYING 1 TO 10 OF 16 POSTS