Park Lake Pardeeville, Columbia County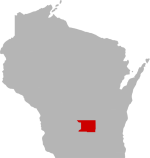 SHARE THIS PAGE
| | |
| --- | --- |
| | @ the lake |
DISPLAYING 1 TO 10 OF 304 POSTS
FILTER OPTIONS
8/18/19 @ 1:19 PM
I've been catching walleyes, mostly the 17". Many LMB of good size. Large crappies aplenty. Some white and hybrid stripped bass as well. Caught most all on live bait, crappie and walleye minnows along with green buck-tail jigs. I did catch a 28" walleye late spring.
Oh, and a ton of quality size catfish. Too bad because I do not like catfish.
6/5/19 @ 9:38 PM
FISHING REPORT
MOON PHASE (7%)
Waxing Crescent
I fished from shore this morning and caught two LMB's. One was 11 1/2" and the other was a big ole girl that stretched the tape to 21"! She weighed four pounds. I wonder what she would've weighed a few weeks back full of eggs. That was my fourth LMB over 18 1/2" I've CPR'd this season. In my opinion the fishing on the lake is improving some. I do agree that more could be done to improve the health of the lake and new faces on the board would be a step in the right direction. Let's meet up and discuss this further.
DISPLAYING 1 TO 10 OF 304 POSTS