Otter Lake (Brown), Chippewa County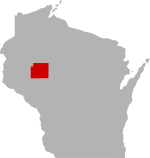 SHARE THIS PAGE
DISPLAYING 1 TO 10 OF 19 POSTS
FILTER OPTIONS
5/31/20 @ 9:24 AM
FISHING REPORT
MOON PHASE (68%)
Waxing Gibbous
Fished Otter yesterday. Caught 6 fish in about 3 hours. Last Saturday caught and released 40 panfish in just 2 hours. Counted 23 dead floating crappies by my dock. Dead floating fish throughout the lake. Mostly crappies with a few sunfish mixed in. Even saw a floating 20 inch walleye. Not sure how many have sunk to the bottom. So...What's going on ? DNR people, fish biologists? Love to hear an explanation.
7/30/18 @ 9:47 AM
FISHING REPORT
MOON PHASE (93%)
Waning Gibbous
We fished Otter Lake this weekend both Saturday and Sunday morning. The lake was really green and the fishing not so good. We caught mostly small crappie and bluegill not enough to even clean. Maybe the full moon messed things up but not sure.
5/25/18 @ 9:43 PM
FISHING REPORT
MOON PHASE (85%)
Waxing Gibbous
We found the crappies in their pre-spawn feeding frenzy in 6 feet of water on Wednesday morning. Caught 16 keepers, 13 of which were females. On Thursday we went to the same bay, and found the crappies in 4 feet of water. Caught 30, with only 3 females in the catch. It was fast action.
5/16/18 @ 6:28 AM
FISHING REPORT
MOON PHASE (2%)
Waxing Crescent
Fished Sunday afternoon for about 5 hours targeting crappies. Fished a bunch of different spots and didn't catch a single one. Caught one bluegill over 9 inches on a minnow, a few small bass, and a northern. Water temp was around 64 degrees most places.
1/27/18 @ 8:32 PM
FISHING REPORT
MOON PHASE (80%)
Waxing Gibbous
Fished this afternoon, jigged and had tip downs out. No action on the tip downs. Caught 10 small panfish. Pretty slow compared to how it's been this year. Might have to make a move with the permanent shack. Can't complain however, got my 2 year old son out and he was entertained with the little fish. As safety dude said, north Landing weathered the warm snap pretty good. I was able to get to the shack without any problems. BIG THANKS to the guy who plows this lake! I believe it is otter lake bait? They will definitely get my business.
DISPLAYING 1 TO 10 OF 19 POSTS