Kenosha county tavern league derby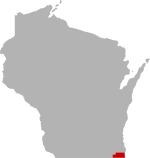 SHARE THIS PAGE
| | |
| --- | --- |
| | @ the lake |
DISPLAYING 1 TO 10 OF 16 POSTS
FILTER OPTIONS
2/23/14 @ 1:53 PM
Another joke of a derby for the Kenosha tavern league!! A bunch of crap in the prize carousel this year again, not much of anything for fisherman. Maybe instead of having 6 chest freezers and 8 nescos and 10 crock pots try getting 150 rod and reel combos or tip ups or even tip up lights. This will be the last year I will be attending this joke that they call a fishing derby.
2/25/13 @ 4:14 PM
That was the one bad thing about the derby was the timing of the raffles. We got off the lake at 11AM and went straight to Marinos. I got in on a couple of the gun raffles but they went quick. Originally, they were going to start pulling the main raffle tickets around 4PM and kept milking it until 5PM because they were still selling 4 wheeler tickets.
Next year, we are going to hang out at my buddies house after fishing and get to Marinos at around 3PM.....
2/25/13 @ 9:39 AM
FISHING REPORT
Didn't do so hot on the fishing but the derby was fun. Only ended up with 3 northern off of 12 tip ups. Fished from 5:30AM-11AM. We set up on Powers Lake right off the humps in 12-14'.
Marino's was good. $10 for fishing and the spread of food was a great. Hot beef, hot dogs, brats, cole slaw, chips, cookies, pizza. Kudos to the caterer!
I blew too much money on all the raffles but didn't win anything. My cousin left at 2PM and had his number pulled fourth. He ended up with a nice Jiffy ice auger. You're welcome cuz!
DISPLAYING 1 TO 10 OF 16 POSTS