Old Abe Lake, Chippewa County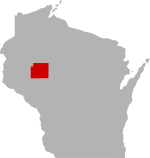 SHARE THIS PAGE
DISPLAYING 1 TO 10 OF 59 POSTS
FILTER OPTIONS
Fished old Abe lake last night at the landing just north of Jim falls and talked to a guy that warned me to check over your trailer before loading your boat. He said twice he has come in from fishing and his safety chains were unhooked and his coupler unlatched. I noticed something odd when I returned to the landing as well but it was a minor thing and I may have just been paranoid. Good luck out there. Crappie.
FISHING REPORT
Fished north end of Old Abe 3-630pm. 2 Smallies 15" each. Both on edge of weed lines. Using Rattling Rapala's, Firetiger color. No luck with walleye. Can anyone tell me if it's better for walleye on the south end of lake than north end? Thanks
Bassgrabber, I haven't been on Old Abe in 20 years, but really want to get there again. So much water, so little time. I appreciate your reports, since I've heard from several guys fishing there hasn't been great. I wonder if you've tried 3" or 4" Gulp Alive minnows on an 1/8 oz. jig. Generally works well for all species on all waters I fish. When I mark fish like that, I mark a waypoint and vertical jig the Gulp right on them until they can't resist. Not sure how current there would affect that approach.
John S.
FISHING REPORT
Went yesterday. 60.2 water temp. Once again water level down two feet. Zero current. Zero bass. Getting extremely frustrated with fishing this year. Last year was outstanding everywhere for me. Tried shallow flats, deep river channels, creases, drop offs, points, cover, weed edges, top water, bottom bouncing, reaction baits, plastics, spinners, u name it. Nothing.
FISHING REPORT
Rough summer on old Abe for bass. Every time I get an opportunity to fish it, they kill the current and I think it kills the feeding. Spent several hours on it today and never saw a bass. Managed two pike between two of us on eight million different presentations. Saw a sturgeon on side imaging. Pretty sweet. Water temp 70 with a gross layer of algae staining it. Dirty stagnant reservoir has not been nice to me this year. Not used to struggling on this amazing lake. Seems like I am just hitting it on the wrong days this year.
I don't know anything about walleye fishing. I am nuts about small mouth. This lake is so infested with the rusty craw fish. They are the primary forage for most species here. A good imitation for that would be a tube bait. Bright colors are good since this water is very dark. Chartreuse or black are easy for them to see. Top waters and mepps work great here too. I make my own lures with my little boy. Our white tail in line spinners and poppers work the best. U need a current here and have to fish behind the boulders and eddies. Strike king spinner baits and buzz baits work well too. Fire tiger color. Double bladed. Use them to hit any stumps or rocks u see. I imagine even a crawler and a bobber close to boulders will catch small mouth here too. Lots of small ones but there are some trophies here too. Most bass are around ten inches here. But there are a lot of very thick fifteen to sixteen inch bass here and an occasional five plus pounder in here. Lots of three foot muskies will hit bass baits here too.
DISPLAYING 1 TO 10 OF 59 POSTS