Musser Flowage, Price County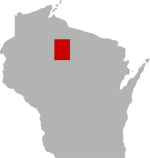 SHARE THIS PAGE
DISPLAYING 1 TO 10 OF 112 POSTS
FILTER OPTIONS
1/22/18 @ 5:55 PM
FISHING REPORT
MOON PHASE (28%)
Waxing Crescent
Our group fished the tournament and caught a nice mess of gills and crappie, no monsters but eating size. Fished between the dam and the point. Seen many flags from other guys using tip-ups. We used some tip-downs and jigged.
1/22/18 @ 10:51 AM
FISHING REPORT
MOON PHASE (28%)
Waxing Crescent
Well gents we started at the West end of the lake where the elk river flows out. Couldn't find any weeds for the life of me. I drilled over 60 holes. Talked to some nice gentlemen that were out there within sight of us and they reported the same thing. It was a dead sea.
In terms of other reports I did hear of quite a few crappie being caught for the tourney. Also some 7-8" gills. I believe the winning northern pike was 31 inches or something like that.
We had a set of 18 tip ups going at one point and not a single flag popped in a day and a half of fishing.
1/17/18 @ 3:39 PM
Any recent updates to Musser? Heading up Friday-Sunday. Are we driving trucks out? Areas to avoid (thin ice)?
In terms of fishing we'll be tip upping, tip downing and jigging. Any suggestions would be appreciated as to what has worked for you recently. Our targets will be mainly pike but will gladly accept a bass or panfish up the old ice hole.
Will post a report Sunday/Monday.
DISPLAYING 1 TO 10 OF 112 POSTS