Morris Lake (Mt. Morris), Waushara County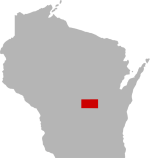 SHARE THIS PAGE
| | |
| --- | --- |
| | @ the lake |
DISPLAYING 1 TO 10 OF 38 POSTS
FILTER OPTIONS
12/31/16 @ 11:57 AM
FISHING REPORT
MOON PHASE (6%)
Waxing Crescent
7/27/16 @ 4:01 PM
My wife, two sons and I will be coming and staying on this body of water for a week starting on Sunday. If anybody has any information that would allow me to show my two youngs sons how to catch fish I would truely appreciate it. Any lake information would be helpful so I know what to expect when we get there. Thanks!
6/20/16 @ 8:25 PM
FISHING REPORT
Tried here this morning. Had a few bass each between the 3 of us. I did ok really early but by 830 or 9am, the wind was so strong that it blew the kayak all over the place. Few on frogs, few on plastics, one on a spinnerbait, Nothing to write home about but a pretty cool little lake, I had never been here before.
Read Pro Staff Bio
Troy Stoeger Guide Service
(920) 277-5578
12/19/09 @ 2:30 PM
FISHING REPORT
Went off and covered alot of area from the public landing. Could not muster a bite, and marcum wasn't picking up much of anything either. We'll keep trying though, weather isn't being nice to us right now and the fish will be hungry pretty soon.
7/2/09 @ 2:51 PM
Wow...long time between reports! I am going to fish the little chain this weekend. I'll report when I get back home. Maybe I can find a person or two that fishes the lakes. I have always been able to get a stray northern or two, along with some fair LM bass...are there any perch or walleye in there?
I'll be in a silver and black Ranger Reata...if you see me cruising around..stop and say hi!
DISPLAYING 1 TO 10 OF 38 POSTS