Mohawksin , Lincoln County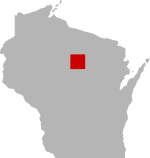 SHARE THIS PAGE
| | |
| --- | --- |
| | @ the lake |
DISPLAYING 1 TO 10 OF 1,105 POSTS
FILTER OPTIONS
2/1/19 @ 11:19 AM
Cot:
My guess is that Mohawkskin is still good fishing water, just do some reading into the depths of the thread if you really want to uncover some hints!!! I still try to fish it a couple times in the spring cause its one of the first to open in our area, so I can do my spring shakedown cruise and I am able to keep a walleye if I catch one and I'd like to... That said its supposed to be a decent musky lake along having numbers of the other Wisconsin River species...
Musky Ben
1/30/19 @ 11:41 AM
FISHING REPORT
MOON PHASE (22%)
Waning Crescent
MuskyBen is right. A lot of the hush hush lakes on here are good fishing just smarter people. Look at what these lakes were 6-10 years back. Social media took over and in a few short years the fishing went from phenomenal to mediocre at best. Everyone chases the hottest bite until they keep everything worth a darn, then they move on to the next lake and do the same.
1/30/19 @ 11:22 AM
Cot:
If you feel uncomfortable whether this is the right thread or not there is a search bar and generally I use that to see if there any more threads related to the lake in question. In this case I believe this is the correct thread as it has over a 1000 comments.
Also in a lot of cases, threads die... why??? Who knows, but I'd surmise a couple things... 1) You get a couple of people that are happy to talk about a body of water. 2) They come to the realization that they've talked their body of water in to a common sight position on the website and walla, the body of water has become very popular.
So they shut up and that's what happens to a lot of these threads...
Musky Ben
DISPLAYING 1 TO 10 OF 1,105 POSTS