Mississippi River Pool 9 - Genoa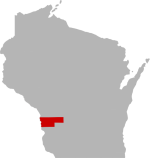 SHARE THIS PAGE
DISPLAYING 1 TO 10 OF 6,596 POSTS
FILTER OPTIONS
FISHING REPORT
Fished a half day with guide Ted Peck. It was fast and furious; we stopped counting at 50. Small mouth, large mouth, walleye, stripped bass, sauger and pike. It was one of those mornings that it was fish after fish. Its only happened to me a few times, and boy is that a blast! Big thanks to Ted Peck pool 9 guide service!
FISHING REPORT
Fished a half a day today at Clements Fishing Barge. Nice day out there. Lots of folks catching lots of fish. Saw sturgeon, white bass, carp, walleye, sauger, redhorse, perch and lots and lots of sheepshead caught. Couldn't keep the sheeps off the line. Must have seen a hundred caught in 4 or 5 hours. Some nice walleye and sauger but tough to get good sized fish. Hair jigs with stingers with or without minnows worked super well for the sauger and few walleye ... but the sheeps loved that setup. Just a great time out there.
Fished clements last week, few walleye and sauger and lots of perch! video posted below
FISHING REPORT
Fished Clements today. Wow ... could not have asked for a nicer day. No wind. No weeds. Current was a bit strong though. We used 1 ounce jigs but had a hard time feeling the bottom. Caught a bunch of fish ... including lots of junk fish including sheephead, carp, redhorse, ... . We did not put anything on a stringer but that was ok. We just couldn't quite get it completely dialed in. Lots of people did put fish on stringers though. And then there were the river monsters that came and ate up rods and reels and sometimes made it into a net.
Man ... what a majestic day on the river ....
FISHING REPORT
Sweet day at Clements Barge yesterday. Lots and lots of fish caught ... mainly saugers and walleyes but some folks got some perch and there were the random sheepshead, redhorse (lots), sturgeon that ran and ran, etc. Hair jigs with stingers were important. Minnows on the hair jigs helped but half a crawler also helped. I fished some with a jig and plastics and that worked too. A few slot fish caught but mainly lots of shorts mixed in with fish that went on stringers. 60 degrees and sunny and fish coming in ... doesn't get too much better than that.
DISPLAYING 1 TO 10 OF 6,596 POSTS