Mississippi River LaCrosse area, La Crosse County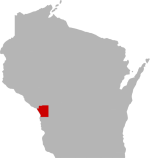 SHARE THIS PAGE
| | |
| --- | --- |
| | @ the lake |
COVID-19 MESSAGE
At Kwik Trip / Kwik Star, the well-being of our coworkers and our customers remains our top priority.
All of our stores remain open to service you.
Please read our message to our guests.
DISPLAYING 1 TO 10 OF 538 POSTS
FILTER OPTIONS
6/22/18 @ 7:33 PM
Just got back from the Stoddard islands...it was a zoo of bass boats running here and there....saw very little action. We did zero on the pan fish and bass but sheephead were active and rather large. I would not go back there again except for the ice fishing. The dams and the sloughs are much better fishing.
4/2/18 @ 10:12 AM
BIGGILL20 I am not looking for your hot spots I am just looking to be able to fish,I have a problem with balance at times due to ear problem. I am not able to fish alone anymore I am just looking for a person that wants to fish.I have a good boat and motor,trolling motor bow mount,As I said my wife is not able to fish anymore,she just enjoys a pontoon ride.
DISPLAYING 1 TO 10 OF 538 POSTS