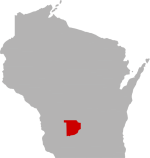 SHARE THIS PAGE
| | |
| --- | --- |
| | @ the lake |
DISPLAYING 1 TO 10 OF 31 POSTS
FILTER OPTIONS
7/6/20 @ 6:13 PM
Thinking of taking the wife and kids (ages 10 and 8) to Mirror Lake on Saturday and renting some kayaks. Would like to do some fishing. I've never been to the lake, so any advice on where to head? Action is preferable versus going for keepers as the kids are just getting into fishing and I want them to be excited. Any thoughts are greatly appreciated!
6/23/20 @ 2:10 PM
Anything upstream of the narrows is Family Park. Anything downstream of narrows is the lower lake.
6/22/20 @ 10:10 PM
FISHING REPORT
MOON PHASE (2%)
Waxing Crescent
Had a few repeat clients who had to make a return trip to Mirror Lake tonight to hit the topwater rain bite. Rain never stopped and neither did the action!! 56 strikes between the 3 anglers. Boated 4 nice pike and 5 bass. Biggest bass was 17 1/8.
Dates available!!
6/21/20 @ 9:13 PM
FISHING REPORT
Good day on the water targeting topwater bass. Around 40 strikes with about 15 bass and pike boated along with 1 big snapping turtle. Water was dirty from the rain making for perfect conditions.
Dates available!
6/16/20 @ 10:22 PM
FISHING REPORT
MOON PHASE (20%)
Waning Crescent
Topwater Bass Bonanza. Hit the lake with John from PA this afternoon looking for some topwater bass and pike action. 11 bass and pike boated. Many, many more strikes, we lost count after 30! No slobs today but still nothing beats topwater action in the slop!
Dates available.
6/8/20 @ 10:18 PM
FISHING REPORT
MOON PHASE (90%)
Waning Gibbous
Fished Mirror lake on Saturday afternoon and today with clients. Water in Family Park was dirty but clearing. Water in lower lake was surprisingly clear. Bluegills are still on beds and many females still holding eggs.
Dates available
DISPLAYING 1 TO 10 OF 31 POSTS