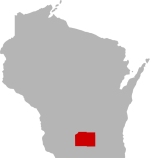 SHARE THIS PAGE
DISPLAYING 1 TO 10 OF 923 POSTS
FILTER OPTIONS
1/3/15 @ 6:57 PM
FISHING REPORT
MOON PHASE (98%)
Waxing Gibbous
Anglers, Please use caution.
This lake is deep and just recently froze and now has a thin layer of snow on top that may mask the actual unsafe conditions.
Two guys who probably should have known better broke though in probably 10 feet of water on University Bay this morning just east of Lot 60. They are very lucky as a third person (an 11 or 12 year old boy) was able to help them out of the water.
Use a spud bar, drill holes often and most importantly, use your head. Even with the upcoming cold temps expected, this lake will still be dicey into next weekend.
DISPLAYING 1 TO 10 OF 923 POSTS