Marshmiller Lake, Chippewa County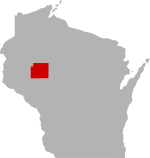 SHARE THIS PAGE
| | |
| --- | --- |
| | @ the lake |
DISPLAYING 1 TO 10 OF 448 POSTS
FILTER OPTIONS
3/17/19 @ 10:01 AM
FISHING REPORT
MOON PHASE (84%)
Waxing Gibbous
fished 11a - 3p. no driving on. only 2 others out when we got there, 8 more by the time we left. Slow start, but at noon, or so, the schools started showing up in the middle 2' of the water column. (6' of water under a ton of ice). We caught 40+ to keep 15 between the 2 of us. Plastic worked, but meat was better. No crappies, all bluegills & pumpkinseed. Beautiful day!

1/8/19 @ 1:04 PM
I didn't know they had cabins open in the winter - People almost exclusively ice fish straight out from the landing at Cedar bay resort on this lake. You'll see people hopping around throughout the rest of the lake, but they cluster up right off cedar point. It's pretty much just a big flat that is slightly deeper in that area. Try and find some structure and you'll find some fish. Probably mostly bluegills with a crappie here and there. Definitely worth throwing up tip ups too.
If you're open to fishing different lakes in the area shoot me a PM and I can give you some tips. Good luck!

1/8/19 @ 12:20 PM
I am headed up in a couple weeks with a group of guys, some who have never ice fished before, staying at Cedar Bay. I normally don't ask for this on here but not from this area and haven't fished on this lake yet and want to make sure I can at least get the guys on some fish. Is there a general direction you guys can point me on where to set up initially? Any info would be much appreciated!
12/5/18 @ 7:07 PM
FISHING REPORT
MOON PHASE (3%)
Waning Crescent
I was there day after Thanksgiving fishes from 12:30 to 5 ish. Fishing was slow. Cought a couple bass. Buddy cought a 18"er.. very healthy fish. All on jig poles. Then around 4ish the fish came in thick?! I was using a spoon loaded with waxies. In 9' of water in between landing and point. Crappies and gills. Don't be afraid to use bigger tackle. All fish I cought we're good sized. Definitely keepers if I was fishing for food. All released.. good luck...
DISPLAYING 1 TO 10 OF 448 POSTS