Marshmiller Lake, Chippewa County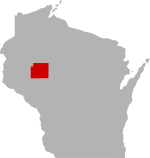 SHARE THIS PAGE
DISPLAYING 1 TO 10 OF 426 POSTS
FILTER OPTIONS
1/25/20 @ 7:13 PM
FISHING REPORT
MOON PHASE (1%)
Waxing Crescent
fished the tourney today. Ice is prob 12-14". Very sloppy out there. Water and slush under the snow depending on where you go. Fishing for us was slow. Others did better than we did although no one near us caught much except one nice bass mid day. Overall For tourney a few nice bass caught. Bluegills were decent size. Crappies and perch on the smaller side. Not one northern registered today. First time I have ever seen that happen.
1/23/20 @ 11:24 AM
FISHING REPORT
MOON PHASE (1%)
Waning Crescent
Fished on 1/22 from 10:30 till 2 marked fish right away and then they were gone, punched more holes and not one mark. Looked as though others had same luck. People were driving on at Cedar Bay. Snow cover seemed worse at the landing, once on the lake 4x4 would be easy travel
12/19/19 @ 8:10 AM
My luck changed the last time I was on Marshmiller using a gold sparkle jig I think it's a marmoska regardless word around the campfire is gold works on that lake hope it helps!
I do have a question in regards to lake access, is it only at birch point and cedar bay? I like some of the areas around birch point but i worry about parking at the bar. I know both these establishments are popular and taking a parking spot seems, well ya know.
thanks!
12/18/19 @ 10:46 PM
FISHING REPORT
Been out to MarshMiller multiple times this ice season. My most recent time was last saturday. Headed out fishing at 7am joined by a whole parking lot full of people. Went out a couple hundred yards to the left of cedar bay and bite was tough. Went to usual spot and marked schools of crappie on my livescope in about 12 feet of water but they had no interest in my tungsen jig rigged with a wiggler. Hoping to get out this saturday the 21st with the ice fishing club I created at my highschool. Tight lines everyone.
P.S(Ice was safe enough for a snowmobile/Atv already.)
DISPLAYING 1 TO 10 OF 426 POSTS