manitowoc county lakes, Manitowoc County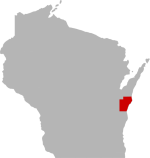 SHARE THIS PAGE
| | |
| --- | --- |
| | @ the lake |
DISPLAYING 1 TO 10 OF 53 POSTS
FILTER OPTIONS
12/12/17 @ 10:08 PM
FISHING REPORT
MOON PHASE (26%)
Waning Crescent
Checked out a few lakes yesterday and all were froze over with the exception of english. Checked with the spud and realized THE ICE IS NOT SAFE. I saw 2inches near shore and it quickly went to 1. This cold will help make ice, but snow is coming. Use extreme caution if anyone goes out.
12/28/11 @ 12:49 PM
FISHING REPORT
On Saturday morning 12/24 there was 2" of ice on Weyers lake all the way out to the middle. Monday afternoon 12/26 there were guys tip-up fishing off the boat landing on Bullhead Lake. Also heard that there were a few guys fishing Sheas but I did not see it for myself. I checked a lot of the area lakes the weekend of the 16th/17th and NOTHING was safe - some lakes had large open water areas. I don't think much ice formed between the 17th and the 24th because Weyers had 2" on the 17th when I checked also. If you are going to try fishing I would risk going out on Weyers, Gass, Bolt or Sheas before trying elsewhere. I can not imagine you'll find 4" of ice anywhere though.
12/17/11 @ 11:04 AM
FISHING REPORT
Just a little info for anyone interested. Spanky's Sportsmans Club is hosting a winter long ice fishing derby. It begins Jan 1, 2012 and runs thru March 15, 2012. Cost is $10 for members and $20 for non members. Registration is at Spanky's Bar & Grill, 1110 30th St. Two Rivers, WI. 54241. Stop in to sign up or for more info.
We are also doing seminars throughout the winter. Jan 14, 2012 at 2 pm we have a seminar on Sturgeon Spearing, after that we have Russell Gahagan from Anglers Avenue in Sheboygan giving a seminar on all the latest and greatest Lake Michigan fishing lures, etc........ Russell also will be bringing plenty of stuff along to sell, you're not gonna want to miss this one.
This spring we will be hosting a Brown Trout Derby as well as a summer fishing league, and we are also in the final stages of putting together a 10 day Salmon Tournament much like the Kewaunee/Door.
12/11/11 @ 9:19 PM
FISHING REPORT
Got out midday to check a manitowoc county lake. Ice depth was 3 1/2-4inchs everywhere we walked. Drilled several holes and fished for about an hour. No bites, It sure was nice to get out though. We would've drilled more holes if we would've brought our flashers out, but we left them at home. We fished from about 6ft-right around 20fow. Hopefully the ice holds up with this warm weather hopefully be out again in about 2 weeks...Good luck and be safe out there.
DISPLAYING 1 TO 10 OF 53 POSTS