Magnor Lake (Richardson), Polk County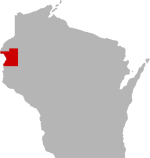 SHARE THIS PAGE
DISPLAYING 1 TO 10 OF 47 POSTS
FILTER OPTIONS
1/3/18 @ 5:15 AM
Yeah I fished this lake a couple years ago. Did good. But like beaver dam said they all had worms in them. The white ones. They were big too. We cut around em and made due with what we had. None the less it was catch and release after that. I'd you hold them up too a light after filleting them you'll see em. Even Walleye had them. Don't get me wrong I eat the fish with the black spots but these worm were pretty big. They are said to be fine if cooked but to each there own! Tight lines!
5/11/16 @ 9:03 PM
FISHING REPORT
MOON PHASE (30%)
Waxing Crescent
I was looking for walleye today but found some nice crappies instead. Found them in 20-24 FOW from about 11-17 feet down. They were chasing some type of schools of minnows. A cloud would appear on the sonar and surrounding the cloud would be the crappies. They would just come and go and it was really hard to stay on them. Only caught about a dozen but that was enough to keep my 10 yo son happy. I caught one that was 13" and his biggest was 12.5", all males except for one nice female we threw back. I have never caught them that big on Magnor before and I used to fish this lake hard year round when my grandparents had a cabin on the lake up until a few years ago. We used both fatheads and crappie minnows on a plain hook with a slip bobber. The bigger fish were caught on the larger fatheads.
1/1/15 @ 11:39 AM
FISHING REPORT
MOON PHASE (88%)
Waxing Gibbous
Was out for a few hours this morning for the first time on hard water here at Magnor. I went to the middle hump on the southern edge in 19 FOW. I was marking a lot of gills and getting steady bites most of the morning. I was using tungsten glow jigs, white spoon and a black/white/green/red half ant drop. All caught fish, the biggest being around 8-9". We will be back with the wheel house when the ice gets a bit thicker. I did see an F150 drive out to one of the permanent shacks, a few quads and walkers.
DISPLAYING 1 TO 10 OF 47 POSTS