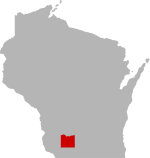 SHARE THIS PAGE
DISPLAYING 1 TO 9 OF 9 POSTS
FILTER OPTIONS
FISHING REPORT
MOON PHASE (16%)
Waning Crescent
Went fishing there over the weekend and stayed overnight at the boat dock.
The water in that bay is only a few feet deep and it seems to be the biggest concentration of 1-2 pound carp i've ever seen. The bottom is all tore up and floating balls of gunk everywhere. We fished from 8 pm to the next afternoon when we ran out of bait.
In total two of us caught probably 40 carp, missed a dozen bites each.
We got 8 skinny starved catfish, three suckers, a handful of bluegills, a few bullhead.
I got two snapping turtles, one was really a monster, and a turtle that looked like a box turtle but without the coloring on its shell, just its neck.
The highlight of the trip besides the fish was watching a giant blowup unicorn float toy get pushed with the wind and a pontoon boat tried to chase it into the shallows and gave up. It was the most desperate no-wake chase ive ever seen.
So overall if you like a lot of rough fish action this lake seems like fun but the fish seem starved for food and there are only two places to fish from shore. At the boat landing and around the spillway but we didnt fish there.
All our fish were caught with small nightcrawlers and i got two cats on cutbait. I started out with #1 gamakatsu circle hooks and ended up with a bottom rig with two spreader wires and #8 walleye octupus snells on them to keep the worms out of the muck and we were losing too many fish because the first hooks were too small.
DISPLAYING 1 TO 9 OF 9 POSTS