Loon Lake, Shawano County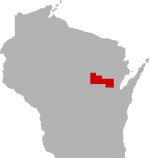 SHARE THIS PAGE
| | |
| --- | --- |
| | @ the lake |
DISPLAYING 1 TO 10 OF 197 POSTS
FILTER OPTIONS
1/12/19 @ 10:58 PM
FISHING REPORT
MOON PHASE (35%)
Waxing Crescent
Fished from 12:30 to 5:00 marked lots of fish just off the island. caught some Bluegills and Crappie, set up some tip ups but no takers. the people next to us pulled up a nice Northern.
1/2/19 @ 10:38 AM
FISHING REPORT
MOON PHASE (10%)
Waning Crescent
We fished tip-ups for a few hours on Sunday afternoon (12/30) to get the kids out of the house. We and had one nice keeper Northern and one Largemouth that was released. Only had one other flag and a stolen minnow, so all-in-all pretty slow, but way better than sitting indoors.
We walked straight out from the boat landing off W Loon Lake Circle. There's only ATV and foot traffic at the moment, but possibly all season unless others know of another way onto the lake. The asphalt was heaved up a good 18" all the way across the landing, right where water meets land. There's a narrow patch of grass to the left between the heave and a tree that I suppose could be attempted, but I can't say for sure. It's going to need some work or the right amount of snow getting packed into it before anyone uses it if I had to guess.
2/14/15 @ 4:45 PM
FISHING REPORT
MOON PHASE (24%)
Waning Crescent
Forgot to post report from last week.
Went out Saturday 2/7 for a few hours in morning. Started north of island in 16ft. Caught a few small crappies biggest one was 7". Threw them all back. at about noon went over by the girls camp in about 5'-6' of water and saw a lot of gills on the camera, but only caught a few. They were all pretty small too 5-6". Caught nothing on tip ups all day, maybe had 1 flag in the shallows by camp. Talked to some others 200 yds away and they said only 2 small northerns in 5 hrs. They were between girls camp and launch, but closer to boat launch. Some groups fishing by inlet on NW side of lake, a small group SW of island, and others by the cabins on the north shore by where the flags are in the summer.
Good Luck hope someone can find fish.
2/14/15 @ 7:26 AM
FISHING REPORT
MOON PHASE (24%)
Waning Crescent
Went out south of the island, on the ice at 3:00PM. Drilled 25 holes and then set the vexilar in everyone and didn't mark a single fish. Drilled 25 more holes 100yards to the north/west. Still didn't mark a single fish. Water depth varied from 8 to 2 ft. Went back and rechecked the first 25 holes and nothing. I have only fished this lake a handful of times and did so so . But lastnight was just mind boggling!!!!!!!!
DISPLAYING 1 TO 10 OF 197 POSTS