Long Lake, Washburn County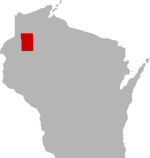 SHARE THIS PAGE
DISPLAYING 1 TO 10 OF 1,982 POSTS
FILTER OPTIONS
7/19/19 @ 9:32 PM
FISHING REPORT
MOON PHASE (93%)
Waning Gibbous
New to the area and looking to learn this lake, interested in Walleye and Northern, catch and release 99.9% of the time. Going to try pulling bouncers in the morning then look for some weeds and pike.
Any launches to avoid or any prefered launches.
Jay
7/14/19 @ 1:32 PM
New homeowner in area, as of last fall. Trying to learn the lake, but not having much success as of yet.
Any "locals" want to share a trip with me? I've got a nice, newer Lund Pro Guide tiller, 75HP ETec, fully rigged, I'll supply the bait and gas, meet you at the ramp. I don't want your secret spots, just maybe some "here's what generally works" type of advice and if you want, i'll buy you a beer and lunch afterwards.
I'm the typical middle aged guy you might see at the Rockford House or Woody's or wherever. I'm easy to get along with and can hang comfortably with about anybody. Smoke, drink, whatever floats your boat, I'd just ask that you sorta know the lake and don't use me just for a free boat ride.
This kind of sounds like a dating ad, but I really am just looking for a fishing partner (my wife tags along on occasion as well...) If you have any interest, shoot me a PM. Regardless, good luck out there.

DISPLAYING 1 TO 10 OF 1,982 POSTS