Long Lake New Auburn, Chippewa County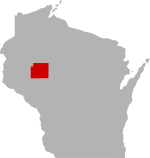 SHARE THIS PAGE
DISPLAYING 1 TO 10 OF 775 POSTS
FILTER OPTIONS
6/23/20 @ 5:34 PM
Hello-Going to try this lake for the first time ever. Driven by it 100's of times. Any basic suggestions for finding some action. I don't need anybody to give up their fishing spots, just any suggestions to what works on this lake and what kind of structure to look for. Just catch and release fishing (usually fish for crappies, walleyes and bass) Please feel free to pm me if you wish. Thanks in advance.
5/21/20 @ 6:00 PM
FISHING REPORT
MOON PHASE (1%)
Waning Crescent
Fished today from 5:30 to about 8:30 looking for some eyes and smallmouth. Only hit I had was a 36" musky which broke me off next to the boat on my walleye jig. Not a hit from a smallmouth which is pretty shocking. Didn't even see one
5/5/20 @ 4:59 PM
I've pulled 25's out in recent yrs only one 28 ever, numbers I find decent #'s in this lake. Love this lake tuff tuff to figure out usually, but put many years in trying to figure it out and when I do it changes. I usually troll late may june, end of may is when I'll be back up this yr.
Odds are there's 30's around but I'd say few and far between. I would recommend bigger waters to up those odds if 30's are what you seek sir.
Any current water temps if available Thx IG1
Fish this lake with walleyeyum FYI
5/4/20 @ 1:13 PM
FISHING REPORT
MOON PHASE (89%)
Waxing Gibbous
Walleyes and bluegills run small in Long Lake. I have been fishing it summers and winters for 30 years now and the largest walleye I have caught is 25" with very few over 20 and the average being closer to 12-13". Size has improved since the slot was introduced so hopefully that will continue. The lake has changed from a weedless timber habitat for walleyes to the current cabbage weed habitat. The smallmouth fishing is still some of the best in the area but numbers of quality fish over 20" has diminished. The bluegill population has begun to make a comeback but the size is still stunted. There are some quality crappies in the lake but the numbers of fish are limited. Overall one of the most beautiful multi-species lakes in Northwestern Wisconsin but like any lake you have to spend some serious time on it to find the quality spots and those spots continue to change.
5/3/20 @ 10:55 PM
FISHING REPORT
MOON PHASE (80%)
Waxing Gibbous
I have been fishing long lake for over 20 years. I was just wondering what everyone's largest walleye you have caught on long in the last 5 years. the biggest I have seen was 24" four years ago. Just wondering if I am chasing a 30" walleye that isn't there. Here is a 22" I caught on the opener! Thanx!
DISPLAYING 1 TO 10 OF 775 POSTS