Little Rice Lake, Forest County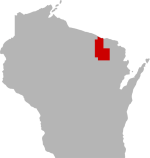 SHARE THIS PAGE
DISPLAYING 1 TO 10 OF 45 POSTS
FILTER OPTIONS
5/2/19 @ 11:27 AM
Ok I know that rice needs .5" to 4' of water and the lake is 10' per the lake details if this was before the draw down why don't they just raise it after the harvesting then lower it in the spring again. In my opinion that would seem to solve the problems with both issues.
I guess that I just don't get it
5/2/19 @ 10:15 AM
Low water is needed to thrive and is why you generally see it on the edges. As the water gets lower yet rice will expand outward, until it wont grow due to deeper levels. Rice boats are like a kayak and using push poles can get anywhere in shallow water. By the way, anyone can harvest the rice with a permit.
5/2/19 @ 9:53 AM
A lot of the lakes suitable for wild rice were funded by pres Obama for tribes to plant. I'm sure this is where all the new growth came from and rice spreads with current flow. Once established it is hard to get rid of. Who is managing the dam and why levels so low? Low water is needed for rice to thrive. ..tribes want rice due to heritage and do not care about your water levels for fish sustainability. Lake Association should have a major say in controlling the dam and water levels. Need information, attend the lake meeting or become a member to have info mailed to you. I'm not on the lake but nearby and our Association has dealt with identical issues.
5/2/19 @ 8:17 AM
Based on your paragraph, it was confusing on where you wanted to focus your attention on.
I would suggest working with the local DNR and lake association(if you have one) and other local officials to see what long term solution can be drafted instead of against.
Get some data/intel on wild rice and if it is something that can be controlled/harvested/etc. Ask the experts on the history of wild rice on the lake and why does there seem to be more now than in the past? What other factors(besides lowering the water in the winter, don't know if this has anything to do with it) may be contributing to the increased growth?
5/1/19 @ 6:55 PM
FISHING REPORT
MOON PHASE (11%)
Waning Crescent
The stumps and logs ain't got nothing to do with the DNR. Just saying that because of them the guy asking about recreational boating may wanna know about the hazards all over the lake.
The DNR admitted wrong doing by negligence with the dam. It's one thing to lower water level, it's a different story though. Go to a lake association meeting and you'll here all you want. There's one coming up in June and the DNR will be there again. Who I expect will be chewed the hell up AGAIN!!!! Aerator is in discussion, but is quite expensive. This lake was beautiful, now it's rice.... sad. The rice took 2 years to take over the north end, and in 3 the south end will be choked off also. So it's a hard choice to put money in an aerator.
DISPLAYING 1 TO 10 OF 45 POSTS